Strand7 Software: Galleries: Automotive: Composite racing car tub
Composite racing car tub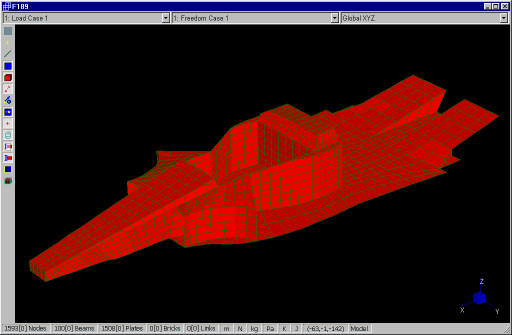 The construction is typical of modern carbon composite monocoques found in Formula 1 and Indy cars.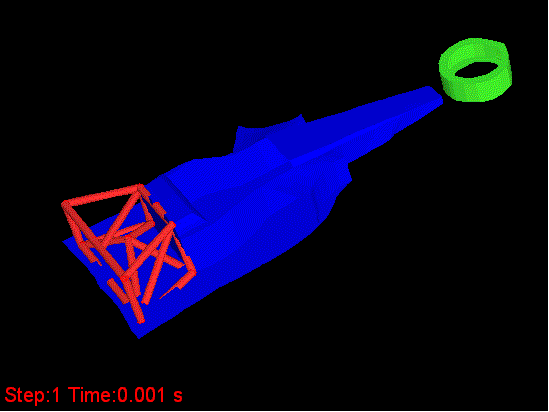 An important design consideration for such vehicles is its behaviour under impact situations. The Strand7 Nonlinear Transient Dynamic solver can be used to simulate such behaviour, including the dynamic contact. This animation shows stresses developed as a function of time - top view.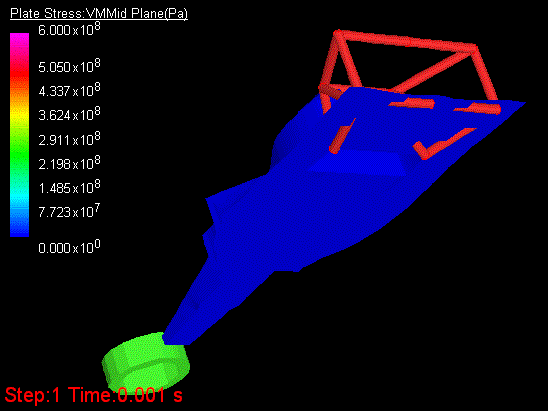 This animation shows the stresses underneath the car.