Strand7 Software: Galleries: Mechanical: Base plate
Base plate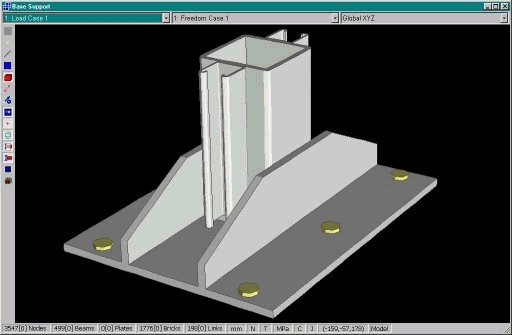 Brick model of bolted base plate. To correctly account for the prying forces on the bolts, the contact of the base plate with the ground is modelled. The load has been applied to the top of the column as an axial load and moment, via rigid links. The rigid links maintain the section shape at the load application point, avoiding warping of the section.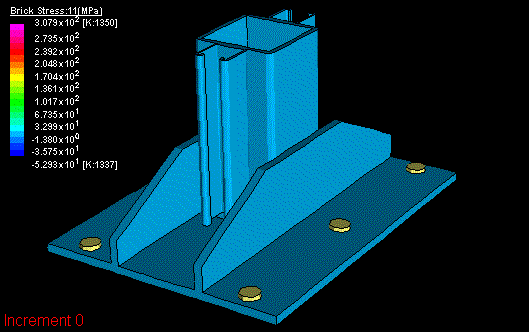 The animation shows the local deformation. Note the action on the bolts.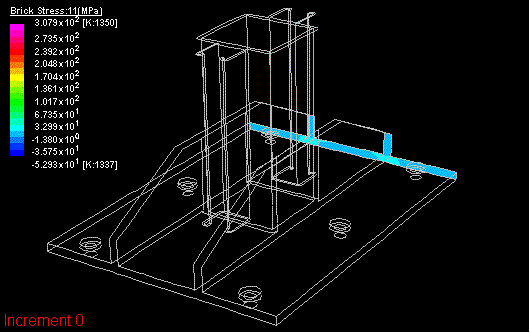 Animating the brick slice allows us to view internal stresses.