Strand7 Software: Galleries: Structural: Cable tray
Cable tray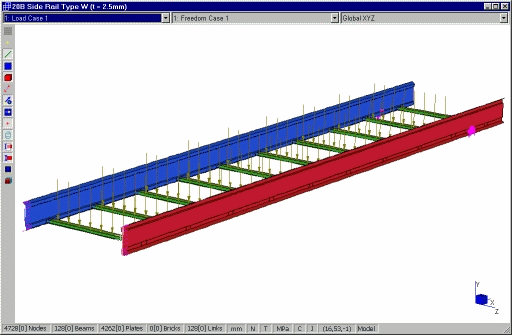 A stainless steel cable tray is loaded to failure. The tray is supported on a steel pipe at one end. One symmetric half is modelled. The Strand7 model consists of shell elements.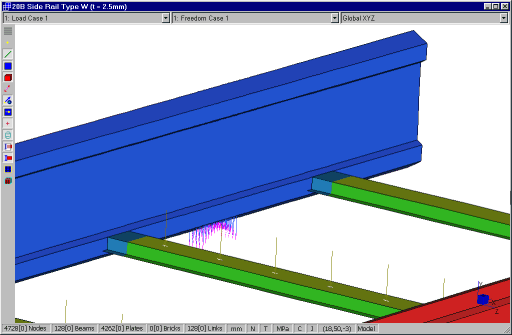 Close-up view of the pipe support. This is modelled using contact elements to allow the tray to roll on its support as it is loaded.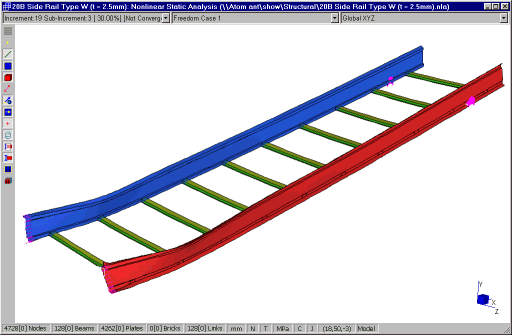 A nonlinear material and geometric analysis is used to determine the ultimate load carrying capacity of the tray. Shown here is the post-buckled shape.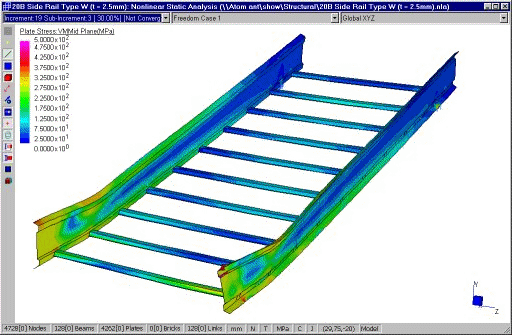 The Von Mises stress plot clearly shows the regions of the tray that yield.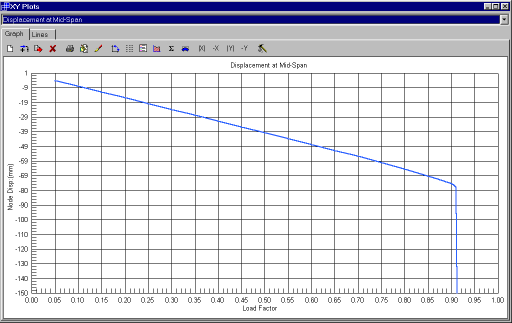 The automatic XY-plot produced by Strand7 shows the definite failure point of the structure.