Strand7 Software: In Detail: Results: Peeking
Investigating results in Strand7
Peeking


One of the most powerful tools for extracting results information is Strand7's unique Peeking tool. This can be used to extract and filter any result information directly from the model by simply using point-and-click.

Peeking at node results.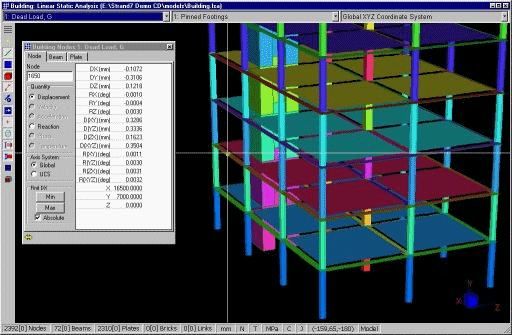 The peeker also has the Find Min/Max buttons. Simply choose the quantity to find, such as displacement in the X direction, and click Find Max, to dynamically locate the node.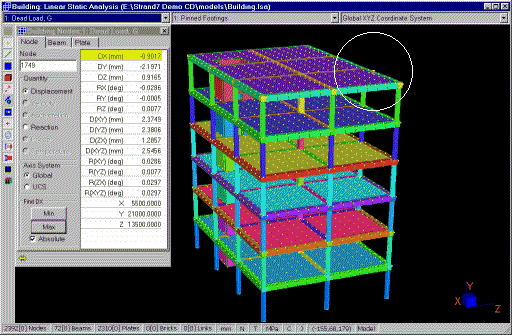 Peeking at bending moment diagrams. Note that the slider can be used to determine the values anywhere along the beam. The 3D option draws the diagrams directly onto the model, in 3D.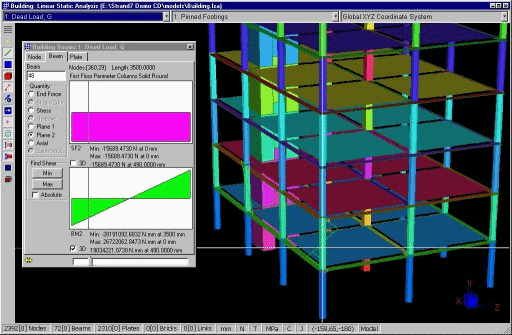 Peeking at fibre stresses displays the section stress along the beam.