Strand7 Software: In Detail: Solvers: Introduction
Solvers introduction
The Strand7 solvers are run from the Solver option on the main tool bar.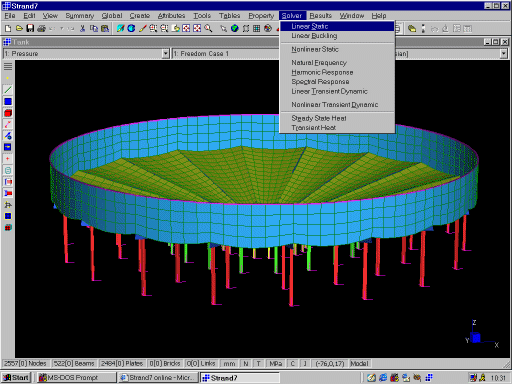 All the basic solver options are set via a common dialog box that includes only the options required by the selected solver.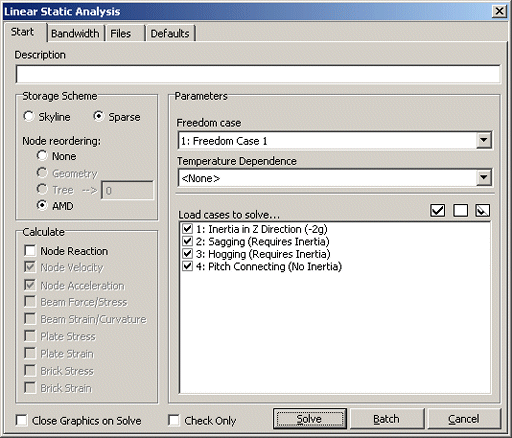 For advanced users, the internal program defaults can be configured via the Defaults tab.